Meet the team at Choices Family Day Care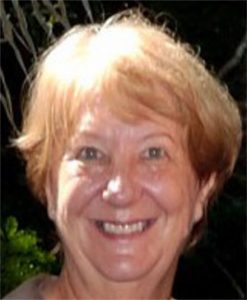 Annette Steley - Service Manager/Nominated Supervisor
Hi, My journey and 'passion' to work with children – 'Building Bright Beginnings', commenced in the early 70's when I working as the Director of a Kindergarten in Ipswich. I studied child care at the Ipswich TAFE and QUT Brisbane. I graduated with my Bachelor of Teaching in Early Childhood. In the early 80's I changed direction for a few years, and worked with Endeavour Foundation in Ipswich where I obtained an understanding of working with children with special needs. I commenced work in Family Day Care as a Coordinator in 1988. Apart for 2 years with Inclusion Support Agency (supporting children with special needs in FDC, centre based and OSHC) I have been with Family Day Care since this time.
I continue to passionately support quality play based learning and the Early Years Learning Framework. The Framework draws on conclusive international evidence that early childhood is a vital period in children's learning and development. It forms the foundation for ensuring that children in all early childhood education and care settings experience quality teaching and learning. The Framework has a specific emphasis on play-based learning and recognizes the importance of communication and language and social and emotional development.
I am proud to be associated with the team of passionate educators, parents and staff at Choices & Regional Choices FDC. We make a fantastic team! As we continue our journey together 'building bright beginnings' for all children, I would like to thank everyone who has helped and supported us on our journey to date. A Big Thank You to All! Kind regards!
Kylie Gonzalez De Rivera - Service Administrator/Social Media Strategist
Hi , I have been with Choices since the commencement of the service and it has been a privilege to be a part of this service from the very beginning sharing this journey. In my spare time I enjoy spending quality time on my family farm managing our herd of Hereford cattle and enjoying the great outdoors, nature and cooking.
My career background is in Family Day Care where I was an Educator for 15 years. Having this experience enables me to understand and communicate with educators when they need assistance. In this time I obtained my Diploma in Children's Services.
My role with Choices is varied, I am the Service Administrator and also the Social Media Strategist managing our online resources and Facebook pages for our Educators and followers. You can often find me engrossed reading about Reggio environments and researching ideas that involve stimulation, creativity, and natural themes to share with the educators as well as creating newsletters, information sheets, flyers and monitoring and updating our website and social media areas of the service.
I would like to say welcome to our new and existing families, your child/ren are being cared for by the most passionate, creative and professional educators who strive to offer that play based learning environment that every child needs in their early stages of life.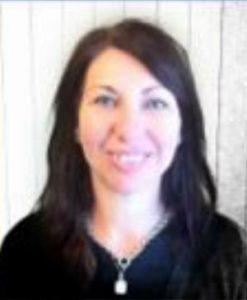 Linda Boyle - Service Administrator
Hi everyone, my name is Linda Boyle and I have been with Choices since December 2015.
I have worked in child care both as an educator with Family Day Care and also in Long Day Care Centres for many years. My role is a little different this time, as I focus on Hubworks administration and supporting the administrative side of the Family Day Care Services for all our families and educators.
I am thoroughly enjoying working for Choices and being a part of such a supportive and professional working team. It is also a pleasure, to have such a great group of educators to work alongside with.
With warm regards, Linda.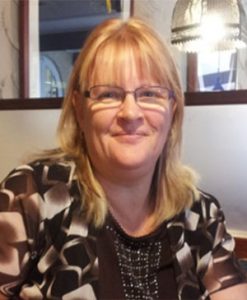 Wendy Anderson - Choices Coordinator/Educational Leader & Nominated Supervisor
My passion for children and career in child care started in 2001. I started as a volunteer when my children were babies and worked my way up to the position of Assistant Director in a Long Day Care Centre. In that time I completed my Certificate 3, Diploma and Advanced Diploma in Child Care.
I also hold my Certificate 4 in Workplace Training and Assessment and have worked in this field of training and assessing to the Advanced Diploma level. I have a passion for teaching and mentoring and seeing educators gain new skills and confidence.
With Choices Family Day Care I work as a Nominated Supervisor. As an Educational Leader I guide the curriculum in our service and have prepared a "Transition to School and School Readiness" program. This is a crucial role as children learn more in the first five years of their life than in any other five year period of their life.
We are effectively caring and teaching the next generation of possible leaders, professionals and citizens of our community. I enjoy being involved in the community and am a member of a number of community groups. I believe that all children should have the same access to high quality education and care and advocate strongly for equality and children's rights. I love watching children play outdoors and learning in the natural environment.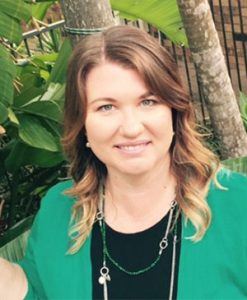 Merinda Meares - Choices Coordinator
Hi, I am a Coordinator with Choices Family Day Care. I have been in the Childcare Industry since 1993. I began my career in long day care and held various roles in the centre over the 7 years. In the year 2000 I was introduced to Family Day Care and spent the next 14 years educating and caring for many children.
In 2014 I commenced work with Choices in my current role as a Coordinator. I joined a team of highly motivated professionals who were all passionate about the care and education of the children and the role they could play to ensure all children were given the opportunity to be capable and confident learners, to be nurtured in a play based environment and to build bright beginnings for all.
I aim to be a mentor for the Educators and along with our team create leaders within our industry. I strongly believe in the wellbeing and development of the educators, children and families and I look forward to working together to ensure your children have " A place to Learn and Play".
Michele Ludlow - Choices Coordinator
Hello, my name is Michele and I have been a Coordinator with Choices FDC since February 2012.
I spent most of my life growing up in Ipswich, looking after children in my teenage years. In 1991, I moved to Maryborough with my family, where one of my friends encouraged me to become a FDC educator. What a great career; I am able to enrich children's lives with the support of their families.
We moved back to Ipswich in 1999 where I continued working as an educator in a local service. After completing my Advanced Diploma, an opportunity with Choices FDC arose to expand my skillset and become a part time coordinator. I currently work three days a week as a coordinator and the other days I work as an educator.
When I started as a coordinator we had 5 educators. We have now expanded to two services with educators in Ipswich and surrounding areas. I feel very proud to have contributed to the growth of this service and be part of a wonderful team.
Annie Jullie - Coordinator
Hi, I began my working life as a Registered Nurse and then became a stay at home mum for my 3 children until my youngest began school. It was then that I started working as a Prep Teacher Aid which I loved and continued for 14 years until all my children had finished school.
A passion for sustainability and a certificate in Permaculture design influence my life and my approach to natural and outdoor environments for children to grow and learn.
My love for working with young children and in particular in natural environments was long standing and the need for home based childcare for teacher friends led me in the direction of Family Day Care. I became an Educator caring for mostly teacher's children for 5 years during which time I gained my Diploma in Children's Services and over 4 years ago began working as a Coordinator. I feel very fortunate to be working as a Coordinator for the Brisbane expansion of Choices Family Day Care.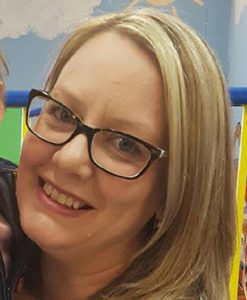 Melissa Ferrante - Choices Coordinator
Hi, I am a coordinator with Choices Family Day Care and I love working in such a wonderful service with such fantastic co-workers and educators. I have been in the role of coordinator since the beginning of 2016. Prior to this I worked as a family day care educator since 2011 and prior to this, 3 years' as a teacher aid. I have 3 children of my own. When I found out we were having our 3rd child, I wanted a career that had me at home with my youngest whilst still working with children.
Once in family day care, I knew this was the place for me! I truly loved my time as an educator and the very special bonds I created with the families. The children became a part of our family and we are all still in contact. I enjoy seeing them all grow and achieve new things.
I have formed fantastic relationships with my educators and their children and look forward to my visits each month. I am so immensely proud to be part of such a wonderful team. With Warm Regards, Melissa.
Choices Family Day Care




Queensland State Winner Family Day Care Australia




Service Of The Year 2015 & 2016